Celebrating the Legacy of Charles Kimberlin "Bob" Brain – A Trailblazer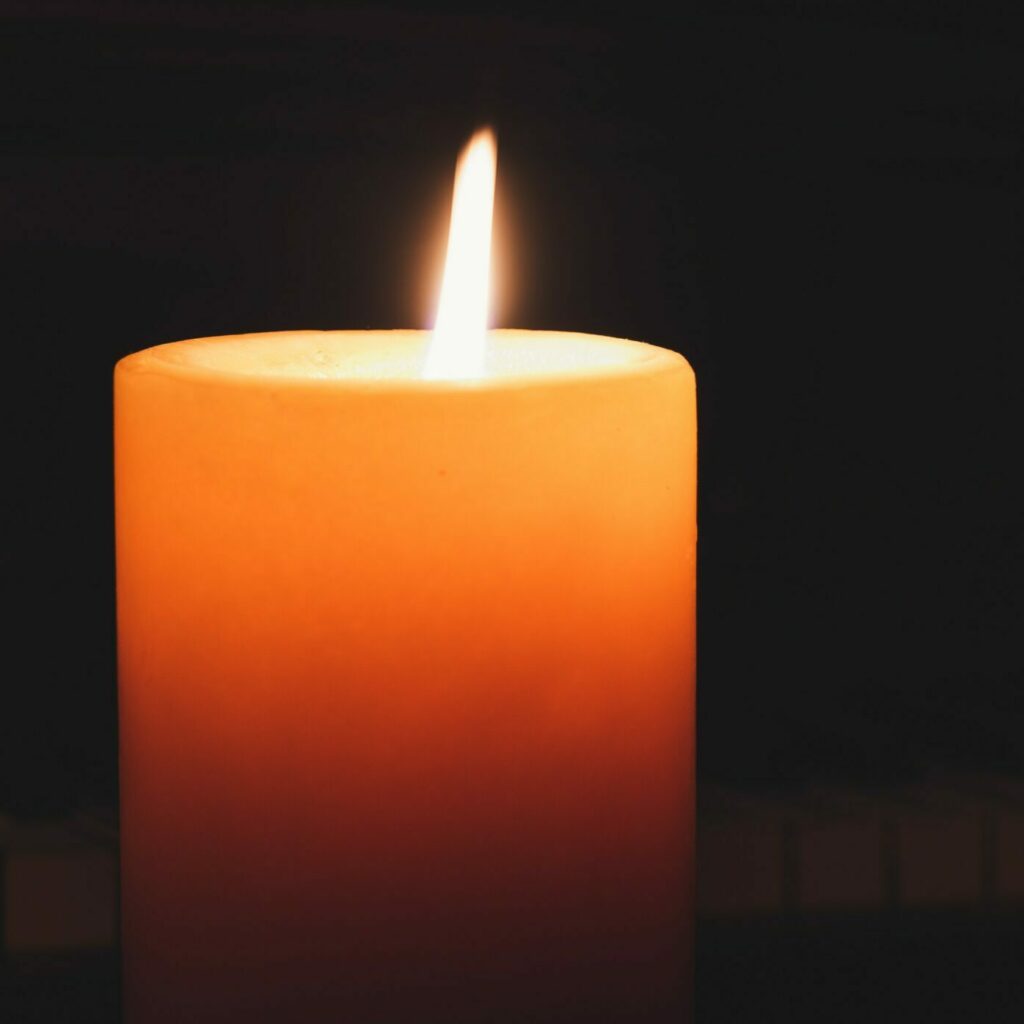 On 6 June 2023, the scientific community bid farewell to a true legend in the field of palaeontology, Dr Charles Kimberlin Brain (92), affectionately known as "Bob". We honour the life and legacy of this remarkable scientist whose pioneering contributions forever transformed our understanding of human evolution and the ancient world.
Dr Brain was born on 7 May 1931 in Salisbury (now Harare), Rhodesia (Zimbabwe). He matriculated at Pretoria Boys' High School in 1947. He studied at the University of Cape Town, obtaining his BSc in Zoology and Geology and a PhD. In 1954, he began his illustrious career at the Transvaal Museum in Pretoria (now the Ditsong National Museum of Natural History), where he initially worked in the Palaeontology Department. During this time, he conducted pioneering research on the stratigraphy of fossil hominid-bearing cave deposits in South Africa. His systematic investigation revealed that each deposit had a distinct age and represented a unique climatic condition. Demonstrating his versatile scientific approach, Dr Brain assumed the role of Curator in the Department of Lower Vertebrates in 1957, where he published several papers focusing on frogs, snakes, and lizards. Between 1961 and 1964, Bob served as the Keeper of Zoology and Deputy Director at the Queen Victoria Museum in Harare. In 1965, he returned to the Transvaal Museum and took on the role of Curator in the Palaeontology Department. Three years later, he was promoted to Director, a position he held for an impressive twenty-three years until his retirement in 1991.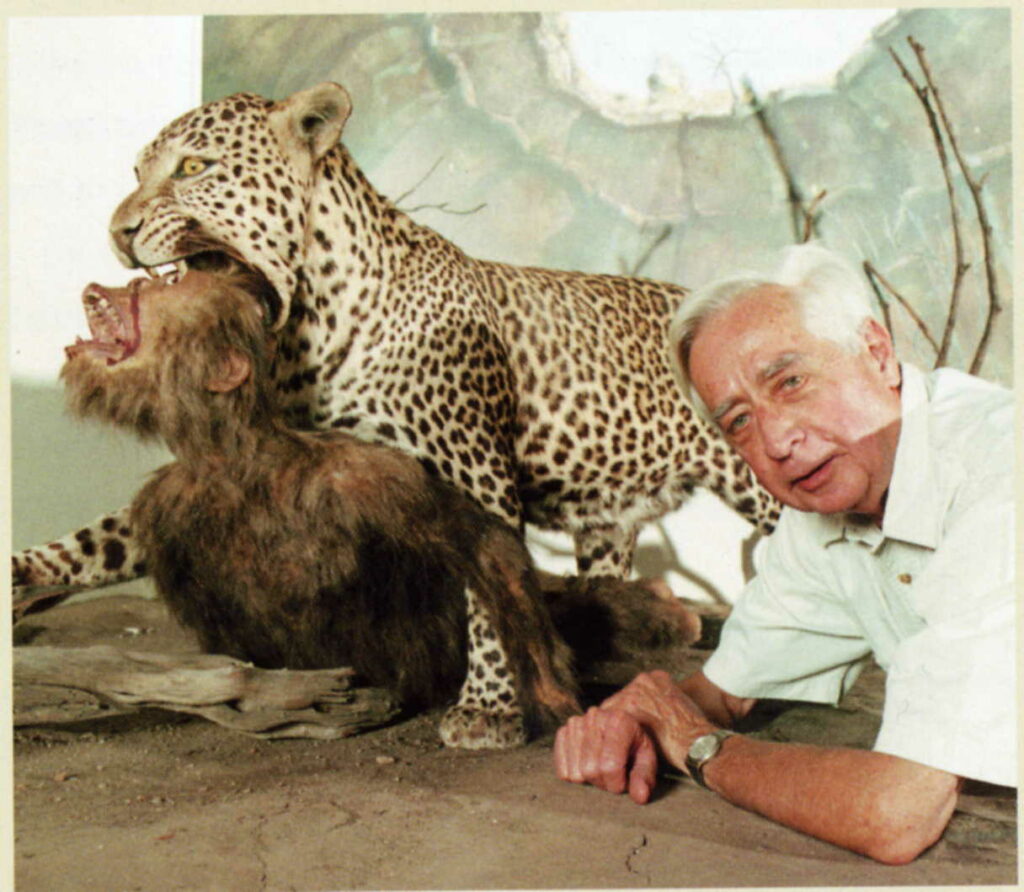 He dedicated his life to unravelling the mysteries of our shared human story. His insatiable curiosity and tireless pursuit of knowledge led him on countless expeditions to remote corners of the globe, where he carefully unearthed fossils and meticulously studied archaeological sites. His groundbreaking research reshaped our understanding of human origins, leaving an indelible mark on the scientific community. Dr Brain's most significant achievement was his groundbreaking work at the renowned Swartkrans Cave in South Africa. Here, he made a series of remarkable discoveries that shed light on early hominin behaviour and evolutionary development, including the oldest evidence for the controlled use of fire by hominins, dating to about one million years ago. His meticulous analysis of fossil remains provided crucial insights into our ancient ancestors' cognitive abilities, dietary habits, and social dynamics.
Dr Brain's influential book, "The Hunters or the Hunted? An Introduction to African Cave Taphonomy," published in 1981, revolutionized the field of palaeoanthropology. In this seminal work, he applied and developed the concept of taphonomy, the study of the processes of preservation and how they affect information in the fossil record. His meticulous examination of bone accumulations within cave systems unveiled critical details about early hominins' hunting practices and scavenging behaviours.
Dr Bob Brain received prestigious accolades throughout his illustrious career for his groundbreaking research. For his pioneering work at Swartkans, the University of the Witwatersrand awarded him an honorary doctorate in 1981. He received several other DSc degrees from the Universities of Cape Town, Natal, Pretoria, and Witwatersrand. His contributions to the field were also recognized with awards like the Gold Medal of the Zoological Society, the Senior Captain Scott Memorial Medal of the South African Biological Society, the Achievement Award of the Claude Harris Leon Foundation and the John FW Hershel Medal of the Royal Society of South Africa.
Beyond his scientific achievements, Dr Brain was renowned for his unwavering commitment to mentorship and scientific outreach. His passion for sharing knowledge and inspiring future generations of scientists was evident in his engaging lectures and mentorship of numerous students and colleagues. Throughout his career, Dr Brain found unwavering support from his wife, Laura, and children Rosemary (Mel), Virginia (Ginny), Tim, and Conrad. Dr Brain passionately believed in the importance of enjoyment in pursuing science. He often emphasized that fostering a sense of fun was crucial, as it naturally cultivated self-motivation, innovation, and efficiency in scientific endeavours. Every year the 'Laura and Bob Brain Fun with Fossil' award is awarded to palaeoscientists who had the most fun in the field. This award is given at the Palaeontological Society of South Africa (Dr Brain was a founding member of the PSSA) biennial conference. He leaves behind a rich legacy of nurturing scientific curiosity and instilling a sense of wonder about the natural world.
As we reflect on the extraordinary life of Dr Bob Brain, we are reminded of his passionate pursuit of knowledge, his boundless curiosity and his unwavering dedication to uncovering the mysteries of our human past. His groundbreaking research and profound insights have brought great honour to this country and will continue to shape the field of palaeontology for generations to come. We mourn the loss of a visionary scientist, a mentor, a pioneer in the field, a father, and a friend.
May his legacy inspire future generations to carry the torch of scientific exploration and continue the quest to unravel the secrets of our ancient origins.