Celebrating the career of Professor Bruce Sidney Rubidge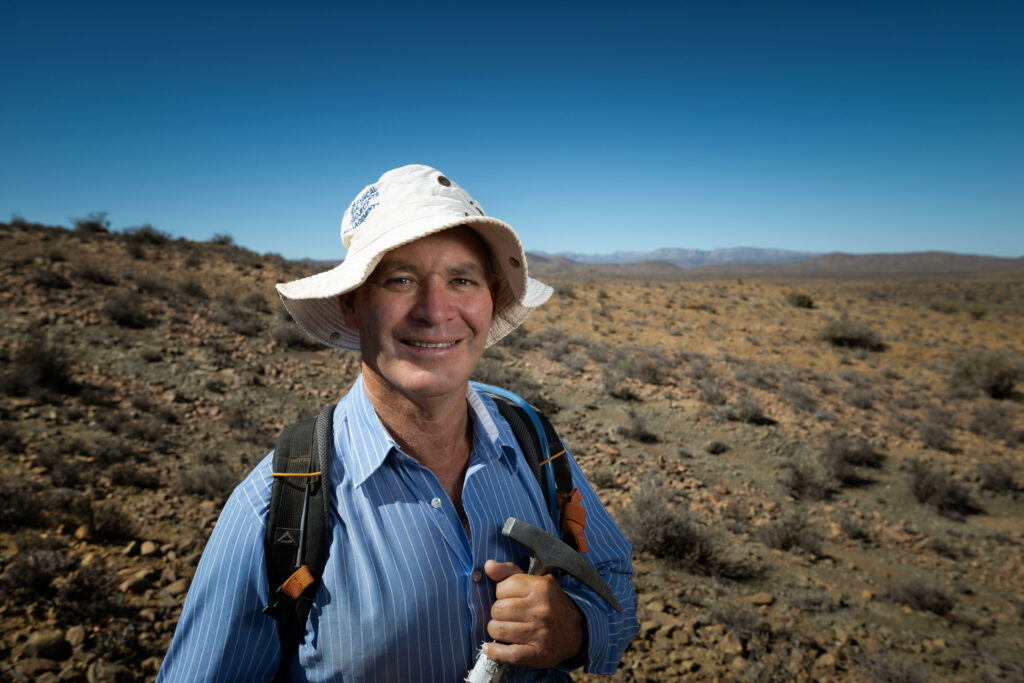 Professor Rubidge in his beloved Karoo. Image Credit: Brett Eloff
Today, 21 July 2023, we are proud to announce the release of volume 56 of Palaeontologia Africana, a festschrift celebrating the career of Professor Bruce Sidney Rubidge. Professor Rubidge is a luminary of South African Palaeosciences and a "God of the Karoo". The contributing authors to this volume represent a wide swath of Bruce's students, colleagues, and friends – three categories that are by no means mutually exclusive. It is our sincere hope that this volume serves as an academic celebration worthy of Bruce's many achievements. On behalf of the editors and all the authors, we wish Bruce a happy and productive retirement in Graaff-Reinet and look forward to his continued early morning phone calls to discuss the future of palaeosciences in South Africa.
Links to the articles are available on the Wits WireDspace archive here.
GENUS: the DSI-NRF Centre of Excellence in Palaeoscience funded this volume and we gratefully acknowledge their support.
With thanks from Prof Jonah Choiniere and Drs Kimi Chapelle and Christian Kammerer