Improve your chances of a successful funding application.
Use our Funding Guidelines to improve your chances of success when applying for funding from GENUS.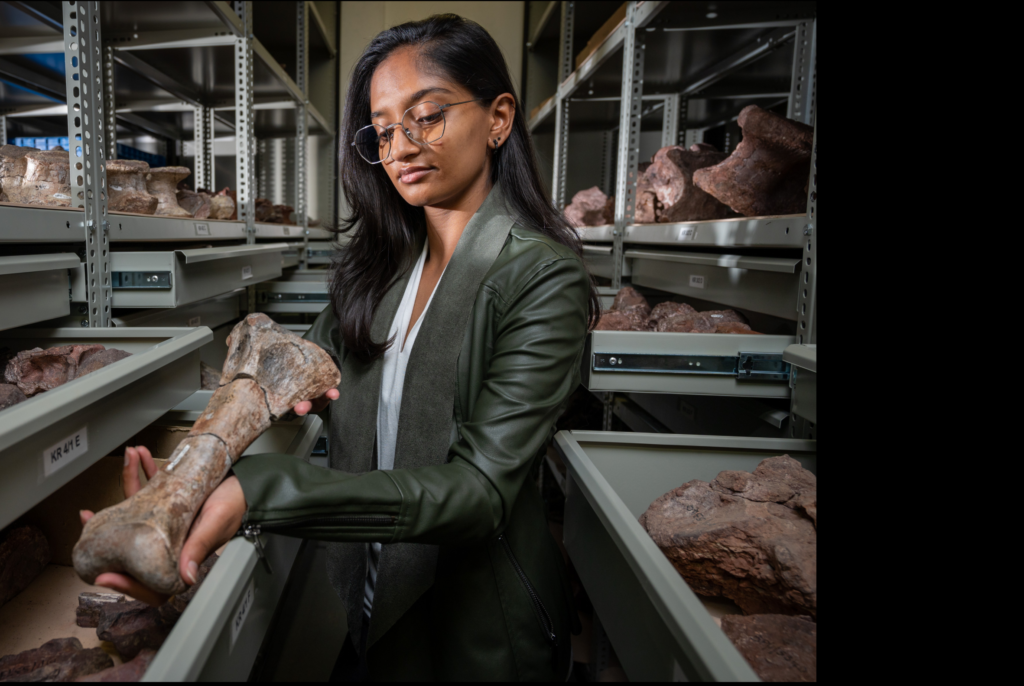 General funding guidelines for a successful application.
While each grant application has its own unique set of criteria, there are a number of general guidelines to help ensure your application is ready for approval.
Use the Funding Guidelines and FAQs for each grant to prepare your application.
Call for applications and closing dates are different for each grant. Double-check the dates before you apply.
Ensure that you are affiliated with an academic, research or museum institution partnered with GENUS.
State your rationale, hypotheses, and goals clearly, along with ways of testing them.
If you have conducted a pilot study, provide the results.
Review and accurately cite related literature thoroughly.
A strong application includes an actively committed strategy that builds a diverse, equitable, and inclusive Palaeoscience landscape.
Carefully proofread the application before submission.
If you are a non-South African, provide assurances that necessary visas to conduct research in South Africa are obtainable.
If applicable, ethical clearance must be obtained before funds are released.
In light of the potential short and long-term impact of the COVID-19 pandemic, it is important to have contingency plans for your proposed project. Please describe your plans for adjusting this project if needed. Changes could include modified start dates for travel, fieldwork or data collection, alternative data collection strategies, alternative field sites, or alternative methods for recruitment and engagement of participants, as well as any other potential modifications to research activities.
Frequently Asked Questions
What type of grants does GENUS offer?
GENUS offers Postgraduate Bursaries (Honours, Masters, and Doctoral), Next Generation Palaeoscientist Postdoctoral Fellowships, We Dig Fossils Grants and GENUS Research Grants.
If I am not affiliated with a school, research, or museum institution, may I apply for a grant?
No. The applicant must be affiliated with one of our partner institutions.
What academic, research or museum partners are associated with GENUS?
GENUS comprises several key partners aligned to the development of Palaeosciences in South Africa. Our Partners include Nelson Mandela University, North-West University, University of Cape Town, University of the Free State, University of Pretoria, Rhodes University, University of the Witwatersrand, Albany Museum, Ditsong National Museum of Natural History, Iziko Museums of South Africa, and National Museum, Bloemfontein.
How do I know if my topic is eligible for funding?
GENUS supports research in Evolutionary Biology, Palaeontology, Palaeo-anthropology, Palaeobotany, Middle Stone Age Archaeology, Geochemistry, or other related disciplines to Palaeosciences. If you have further questions, email a brief summary of your project to info.genus@wits.ac.za.
What types of research projects does GENUS Support?
GENUS funds Palaeoscience research that falls under three research themes: 1. Evolutionary Processes: This theme includes the study of the timing of evolutionary events, characterising the global geographic distribution of fossil taxa, investigating the nature of functional morphology and critical innovations in morphological evolution. 2. Cultural and Behavioural Evolution: This theme explains key transitions in hominin behaviour and innovation. 3. Palaeo-environments and Palaeoclimates: This theme includes advancing understanding of earth systems, ecosystems, and biodiversity.
I received a previous award from GENUS/CoE Palaeo. Am I eligible to apply for another?
Yes, as long as you are fully compliant with the terms of your prior award.
What are the closing dates for GENUS applications?
The closing dates for the Postgraduate Bursaries are in late June or early July. Please refer to the NRF Online Submission System https://nrfconnect.nrf.ac.za/ for specific dates. All other grants, Postdoctoral fellowship, We Dig Fossil Grant and GENUS Research Grant, open calls for applications on 01 August with a closing date of 30 September.
Does GENUS accept applications outside of the funding cycle?
We do not accept applications outside the funding cycle.
How is my application reviewed?
GENUS has a two-tier review process. The quality of your application is scored by two reviewers. The scores and your application then go to the GENUS Review Panel, composed of invited GENUS committee members and external panellists, where a final decision is made.
How and when should I receive the decision about my application?
You will be sent an outcome letter via the email address included in your application. If you haven't heard by early February, please contact us at info.genus@wits.ac.za.
See More