Atashni Moopen
PhD Candidate
Evolutionary Studies Institute, University of the Witwatersrand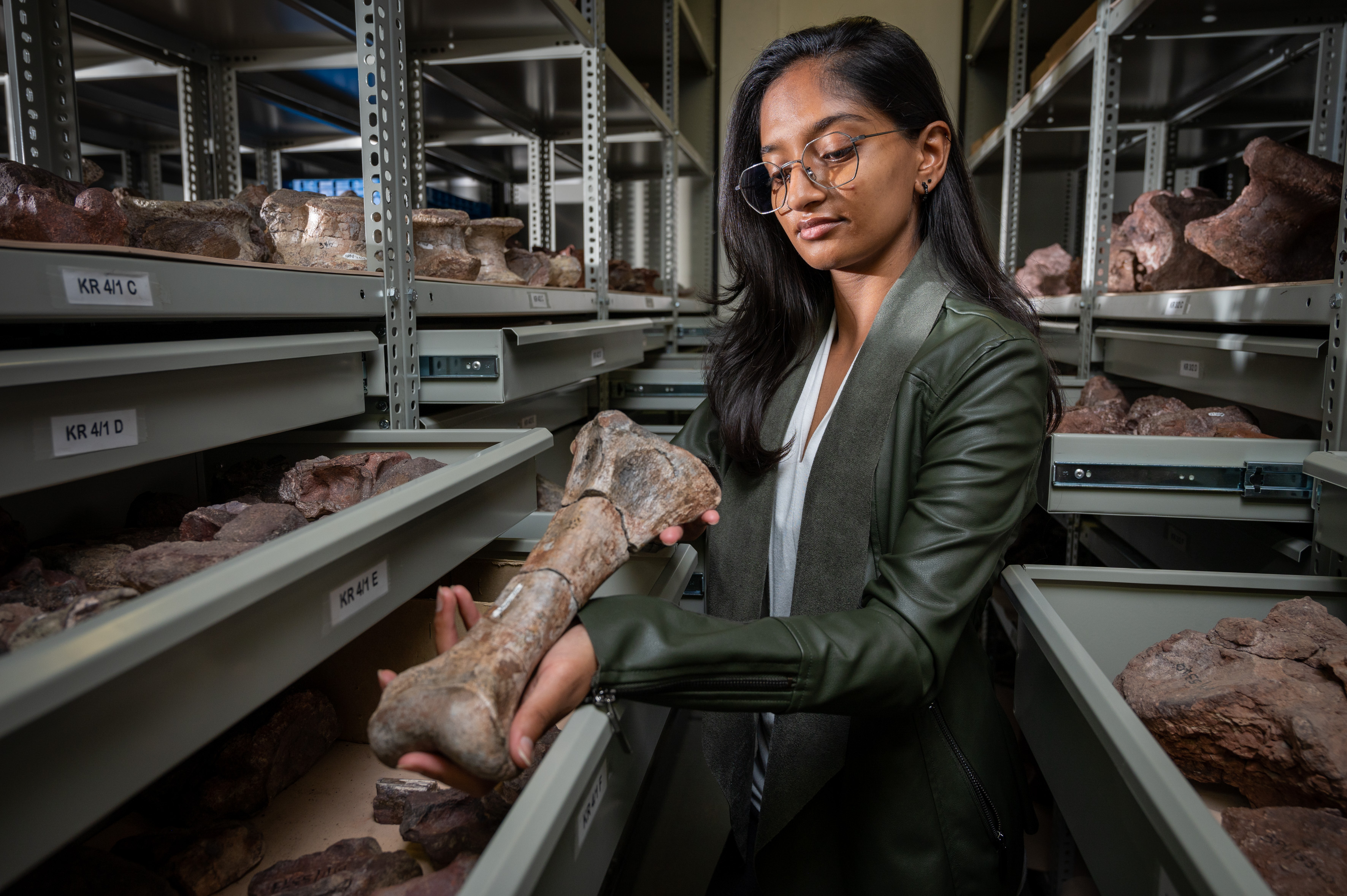 Biography
Palaeosciences is an amazing field to research any group of organisms from two billion years ago to the present. From a very young age, I was interested in dinosaurs, and I followed my childhood dream to become a palaeontologist. Along with my love of nature and wildlife, my creative side has allowed me to develop my skills in photography and art. Using a variety of traditional and digital media, I want to branch out into the field of palaeo-related illustrations and reconstructions.
Disciplines
Palaeontology, Palaeobiology, Sauropods, Anatomy, Ecolution
Fields of study
I focus on early branching sauropodomorphs, their anatomy, functional anatomy, and evolution. I am currently describing new specimens that were found from the lower Elliot Formation that likely represent new taxa. In addition, I am revising the phylogeny of early branching sauropodomorphs through their homology statements, and how the bone microanatomy in their limb elements changes with body mass and posture.
Get Funding
Apply for a grant and contribute to research excellence in South Africa's thriving Palaeoscience community.
Learn more
Support Us
Be part of the solution to our world's most pressing environmental and social issues.
Learn more