The Human Journey Tour
Join us on the first in our Wonders of Palaeosciences Tour Series!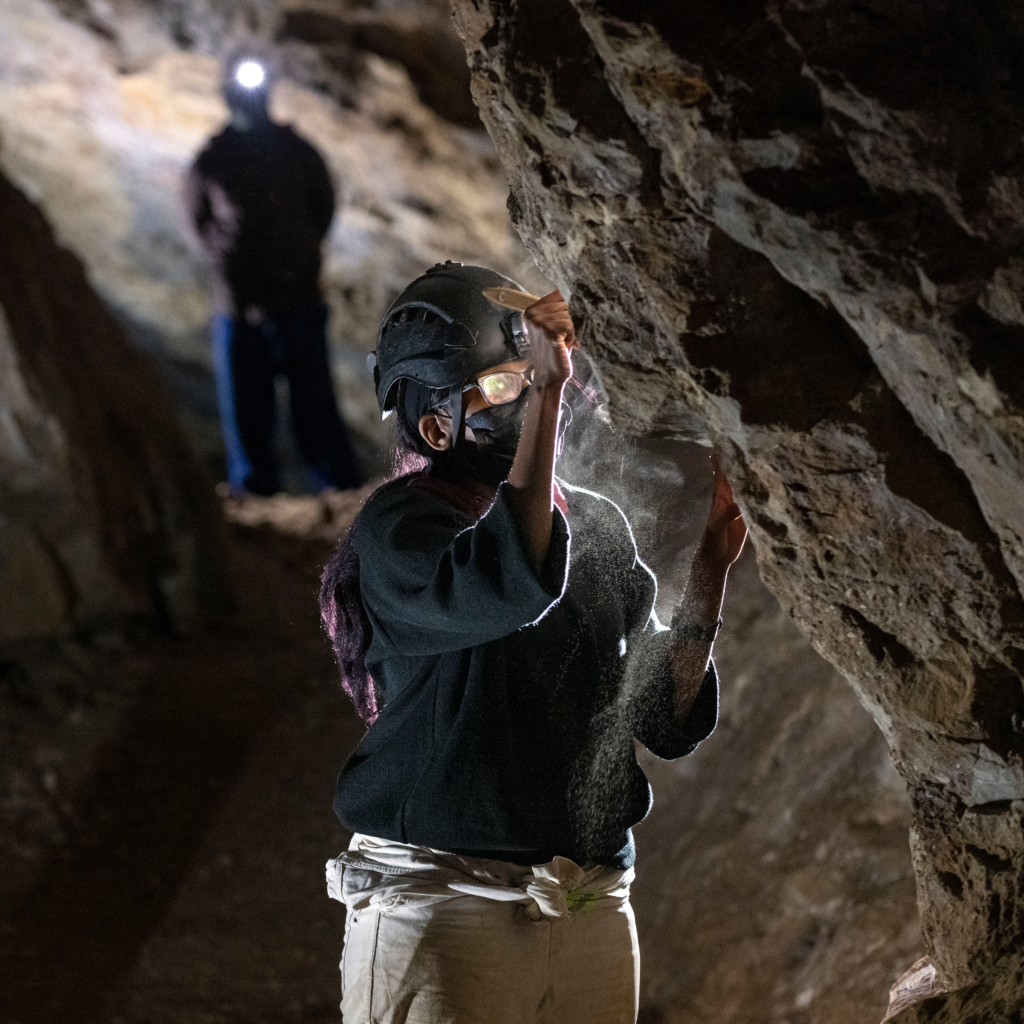 It's always seemed odd to Lynne Simpson that South Africa – widely regarded as a key piece of the human origins jigsaw puzzle – hasn't attracted tourists eager to know more about their earliest ancestors.
"It's strange because we have an incredible cultural and palaeontological landscape," says the veteran tour operator. "It might be that the owners of these cultural sites are quite protective, or that they're used mainly for academic travel."
Or it may be that a catalytic encounter was needed with someone who could effectively unlock these treasures for tourists, and that occurred when Simpson met Christine Steininger, projects director at Wits University's GENUS palaeosciences network in Johannesburg.
Steininger was interested in tourism as an innovative way of raising funds, particularly to assist Africa's new generation of palaeoscientists, and her position at the heart of the network trying to nurture them means she has access to sites that are out of reach for most tourists.
Once they'd met, it didn't take the two women long to come up with the outline for a series of four extraordinary tours they've called Wonders of Palaeosciences, and later this year they're launching the first of them.
The Human Journey Tour will take just 10 guests on a 11-day expedition covering millions of years, all the way from the first tools and controlled fires to fossil finds that have grabbed worldwide attention and incredible but more recent rock art sites.
They'll do it in the company of Steininger and scientists Simpson describes as "legendary", archaeologists, palaeontologists and other experts she has known since she organised academic tours 20 years ago.
"We've taken the academic content and translated it into a recreational form," she says. "We're using the same sites and the same scientists but we're adding in five-star lodges and some unique travel experiences."
"We want to give people a cultural, authentic, special interest, academic-based tour with exclusive access to archaeological sites, rock art sites, or whatever discipline you're interested in."
The three future tours will concentrate on dinosaur fossils and sites, rock art, and the Iron Age and Stone Age, and Simpson suspects the fortunate few who secure spaces on the inaugural Human Journey Tour in April 2024 will be first in line.
It's easy to understand why, once you've examined the range of cultural experiences the tour will encompass, as well as the level of accommodation and the quintessentially South African experiences that have been built in.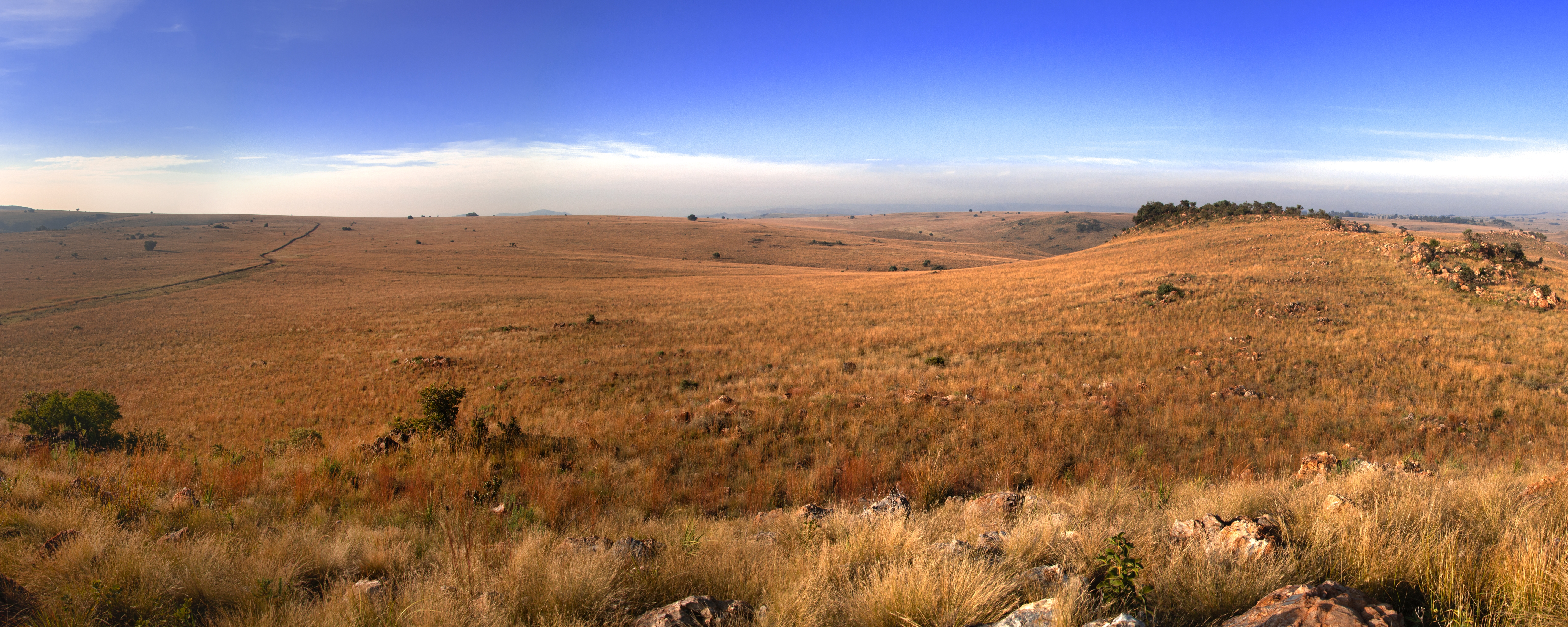 The tour starts with a bang just 40km from Johannesburg at the Cradle of Humankind, home to hominin fossils such as "Mrs Ples" and "Little Foot". More than 75 years after the discovery of the 3.5m-year-old Australopithecus africanus Mrs Ples, digs continue at the Cradle, and the tour will have access to areas that are off-limits to most visitors, including research sites.
The Waterberg, in the province of Limpopo, is the next stop, and Simpson can hardly contain her enthusiasm. "It's an absolute treasure trove of everything," she says. "It's beautiful, it's diverse, it's not commercial. It's got beautiful safari lodges to go to. It's got amazing rock art sites.
"We figured it could be a little hot spot. We'll include that outing into each of the tours and from there we'll divert off into our main area of focus."
For the April group, the first morning in the Waterberg will begin with a hot-air balloon safari, and as anyone who's done it will tell you, there's little that can compare with seeing the African bush come to life at sunrise from this silent aerial vantage point.
Game drives during the three days the group roam the Waterberg will tick a box that in itself draws visitors from all over the world to South Africa for once-in-a-lifetime encounters. The "Big Five" – lion, leopard, rhino, elephant and African buffalo – are all there, but memorable sightings are also likely to include hyenas, cheetahs and pangolins, not to mention abundant birdlife.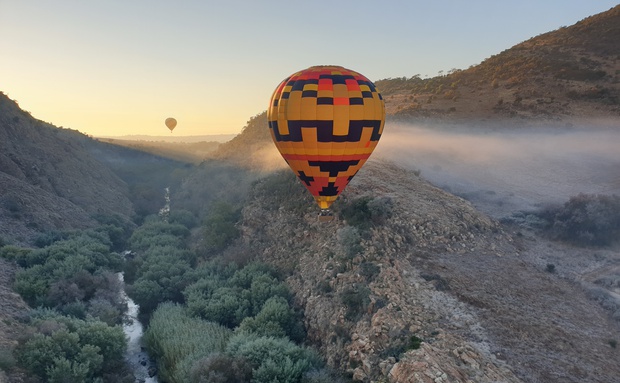 Cape Town, a two-hour flight from Johannesburg, is next on the itinerary, and in this southern metropolis and the surrounding countryside, Simpson has taken care to strike a balance between unmissable 21st-century adventures and the "time travel" at the heart of the enterprise.
By the time the tour group falls asleep with Atlantic Ocean waves crashing on the shore just a few metres away, they'll have visited the colourful Cape Malay community on the edge of Cape Town city centre and ascended to the flat top of Table Mountain in its revolving cablecar.
A tour of the Cape peninsula is planned for the following day, and vintage motorcycle sidecars will replace the group's 25-seater luxury bus for part of it. Wildlife encounters along the way will include African penguins at Boulders Beach, baboons on the roadside and seabirds in their thousands at Cape Point.
Then it's back to the past as the group heads north to landscapes where thousands of Middle Stone Age hominid fossils have been unearthed in the last 30 years. Other fossils in the area preserve astonishingly diverse evidence of animals that roamed here five million years ago, making it a place of pilgrimage for scientists from all over the world. Incredibly, fossils of long-extinct creatures such as giant hyenas and the short-necked giraffe are so abundant that they present tripping hazards for visitors at some of the sites.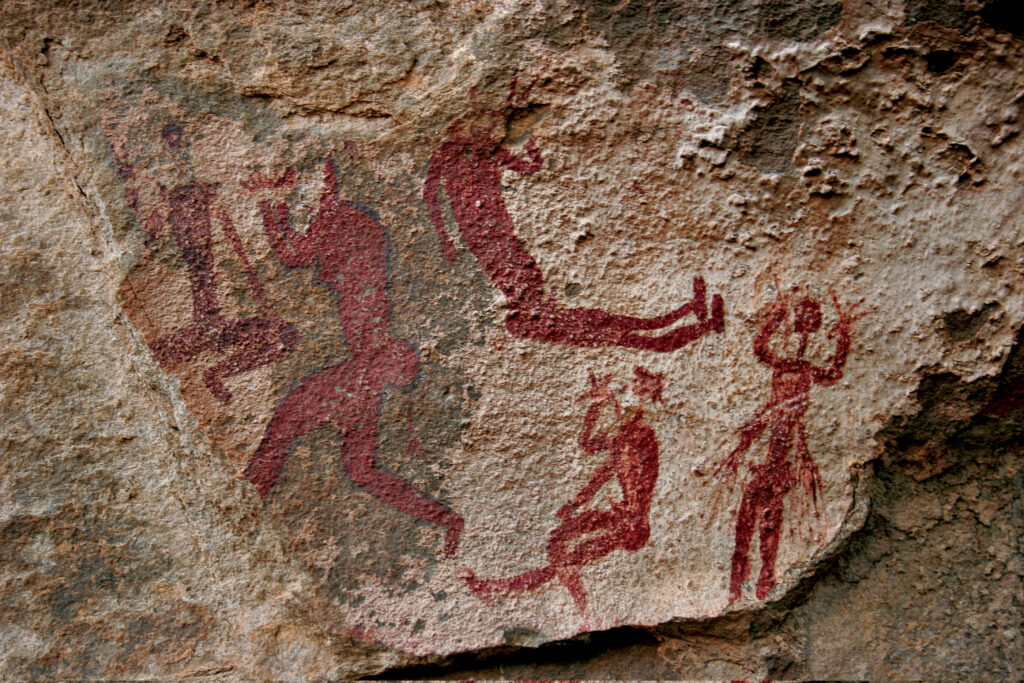 Animals were a rich source of inspiration for the hunter-gatherer rock artists who painted the walls of caves throughout South Africa, and it's their legacy and these sandstone "art galleries" that are the focus at the tour's next destination, Bushman's Kloof Wilderness Reserve.
There's another time warp on the 150-minute drive to this five-star lodge in the mountainous Cederberg, since these paintings are only about 10,000 years old. They're no less intriguing for all that, depicting the nomadic San people's culture and history in images created using ochre, sap and blood.
Then it's back to the present at a destination gilded with international awards, Babylonstoren Wine Estate, where epicurean delights include a tour of the garden that grows much of the produce consumed by visitors, bread-baking and wine-tasting. Babylonstoren also makes its own olive oil, balsamic vinegar and even bath salts, and it'll be "access all areas" for the tour group.
As the 11-day odyssey nears its end, the group passes through the French Huguenot town of Franschhoek, takes a boat trip to seek out southern right whales off Hermanus, then flies to Gqeberha (formerly Port Elizabeth), in the Eastern Cape, where the nearby Klasies River Caves were home to Middle Stone Age humans about 125,000 years ago.
The cave guide will be Professor Sarah Wurz, the archaeology permit holder at the site, who is an expert at teasing out the evidence provided by ornaments, pigments and tools to reconstruct the culture and behaviour of the human ancestors who made them. She and her colleagues have even found what they believe to be a musical instrument buried in the caves.
Pulling on all the ancient strings South Africa offers modern-day scientists, the tour ends with a presentation by Quinton Coetzee, a conservationist and adventurer who has enthralled audiences around the world with his insights into how the natural world and its early human inhabitants can help us to live more effectively today.
Simpson says South Africa's home as the birthplace of humanity makes it the perfect classroom. "We're sitting on a gem, and it's mind-boggling how diverse it is," she says.
"We've got diets, plants, music, art, DNA… The range is endless and we're the first ones to tap into it! A number of foreign operators offer cultural tours to many destinations and destinations in Africa, but most of them stop at Egypt."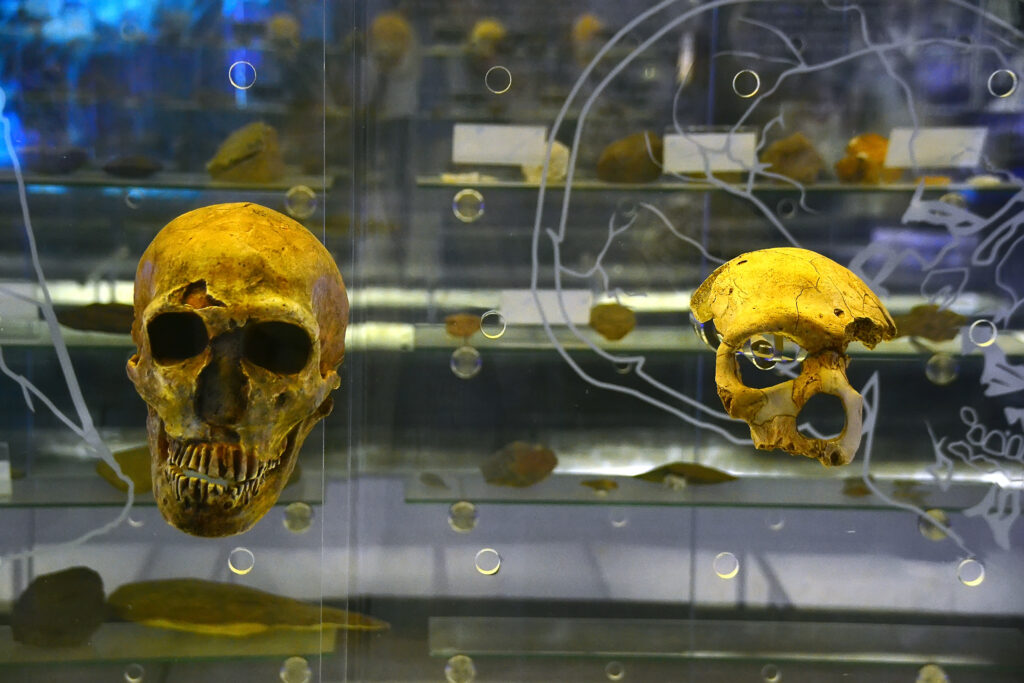 Steininger calls the Human Journey Tour an opportunity to "walk in the footsteps of the past" while investing in the future by supporting young scientists who will take the work forward.
"Participation in this life-changing journey supports We Dig Fossils, a grant dedicated to diversity and inclusion in palaeosciences," she says.
Visit Safari Odyssey to join The Human Journey Tour.