Professor Bruce Rubidge
Interim Director
GENUS
University of the Witwatersrand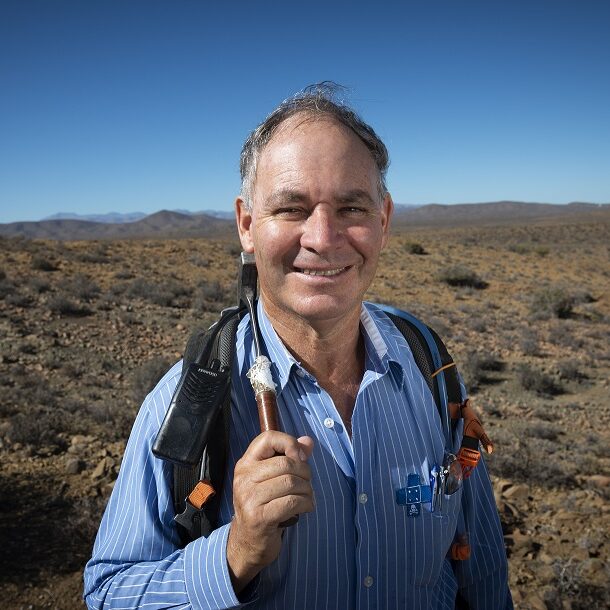 Biography
Bruce Rubidge is the Director of GENUS. Following completion of his B.Sc. (Hons) cum laude at Stellenbosch University he headed the Karoo Palaeontology Department at the National Museum in Bloemfontein until 1990 when he was appointed Director of the Bernard Price Institute (BPI) and Head of the Palaeontology Department at the University of the Witwatersrand. In 2013 he was appointed Director of d DST-NRF Centre of Excellence for Palaeosciences at Wits. His research focuses on the Karoo fossil record, its significance in understanding the origin of mammals, and its applications in stratigraphy, Pangaean biogeography, and basin development studies.
Disciplines
Taxonomy, Palaeobiology, Stratigrapahy, Sedimentology, Basin Analysis, Palaeobiogeography
Fields of study
Permian-Jurassic tetrapod systematics and taxonomy, specialising on therapsids and their palaeobiology and evolution. Special interest in using fossils to solve geological problems and thus has a focus on sedimentology, stratigraphy, palaeoenvironments, and basin development of Karoo-aged rocks and fossils. Major interst in Permian biodiversity change, extinction events and their causes and effects in of Permian- Jurassic tetrapod fossils and basins.