Gladysvale Expedition 2022 season 1
Gladysvale is experiencing a brand-new age of exploration and excavation where every breccia block is about to embark on a journey of discovery. During this course, no stone will go unturned, and who knows, we might just discover something that has been hidden from us all along.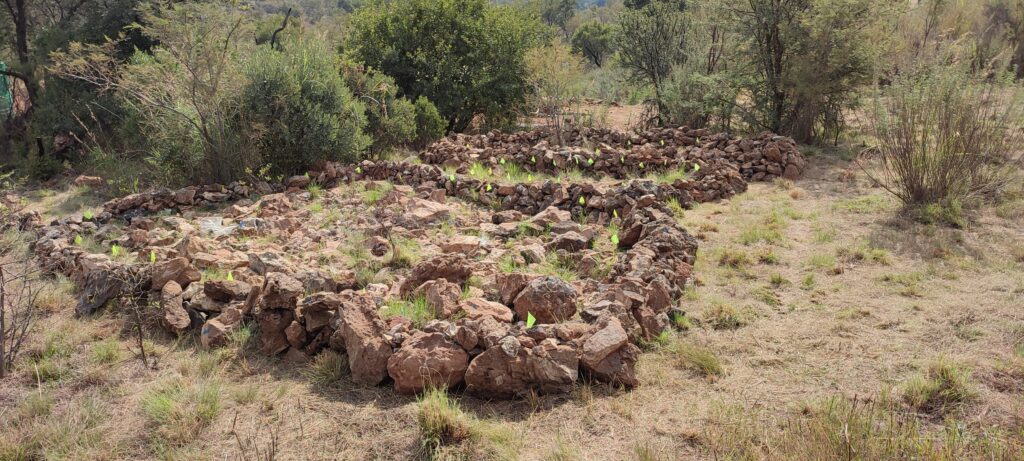 Small bites
Gladysvale Fossil site is undergoing a new era in exploration and excavation techniques.
Every single breccia block from the site will begin its new journey to rediscovery.
No block will be left unturned, and who knows, perhaps a new discovery has been right in front of our eyes for all these years.
A history of Gladysvale
Situated in the heart of the Cradle of Humankind World Heritage site (COHWS), lies Gladysvale Cave. Like several palaeoanthropological sites in the COHWS, Gladysvale is an important site showcasing human origins in southern Africa. The site was originally explored by Robert Broom and subsequently by the Camp-Peabody Expedition, University of California Berkeley and Phillip Tobias in the early 20th century. However, Gladysvale remained largely dormant for 47 years until the early 1990's when Lee Berger re-opened the site. Immediately, Gladysvale yielded two hominid teeth. The only hominid remains to have been found at Gladysvale to date. After the initial excavations in the 90s, Gladysvale was again dormant…until now.
Dawn of a new era
Since the discovery of multiple fossil sites in the Cradle of Humankind, lessons learned through exploration, and advancements in excavation methods, dating and analysis, Gladysvale deserves another look. Focused efforts which implement modern exploration methods could make for significant discoveries and add important information to the understanding of past ecologies in the region including adding to the animal (including hominid) fossil record. With these objectives in mind, the Gladysvale Fossil site has been reopened with a new team at the forefront of making these new discoveries. Through the We Dig Fossil Grant by GENUS, a series of expeditions are scheduled. The team aims to explore the possibility of establishing lost context to ex-situ material created as a result of the mining activities on the site during the turn of the 20th century. By doing so, every breccia block piled into designated dumps is examined by an on-site scientist and technicians who triage the material for later study. The blocks are then placed into a scale model of the cave laid out on the surface. This scale model we create from the blocks and dump material itself allows us to visualise the underground cave system, keep material in association and begin to help us understand the mining process that occurred on site. The building of such a model will also allow for future tourism potential where visitors to the site can visualise areas of the underground environment they cannot reach.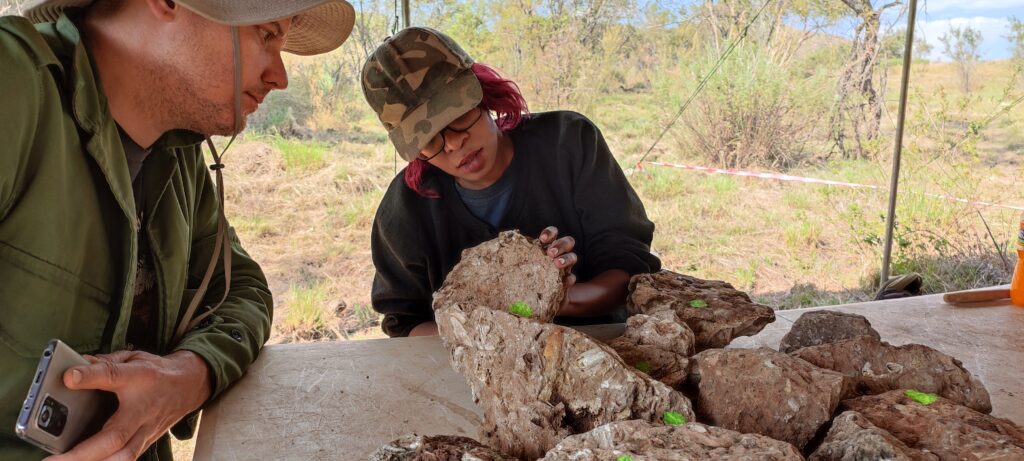 Learn more about Dr Keneiloe Molopyane's explorations!
https://www.timeslive.co.za/sunday-times/opinion-and-analysis/insight/buried-treasure-young-sa-scientists-rock-the-world/
https://www.nationalgeographic.org/find-explorers/ED0033p00002j08HVAAY
https://edition.cnn.com/2021/06/29/africa/gallery/keneiloe-molopyane-south-africa-underground-astronaut-spc/index.html
https://www.dailymaverick.co.za/article/2021-06-22-dr-keneiloe-molopyane-south-africas-underground-astronaut/